Music Services: A brief description of the services offered by Larry Seymour.


Music Composition: Writing music is the bottom line. Choices in compositional techniques are vast and limited only by a lack of experience, education and research, or a narrow focus, stylistically. Playing experience, life experience, and emotional understanding are all essential elements in writing good music. In film music, there are more factors to consider. The film itself dictates all the music written. I strive to first fully understand the filmmaker's vision and goals. After a study of the story, feel, and look of the film, the proper musical choices become apparent. Budget then determines the production process and is the subject of another web page, to be added soon. Suffice it to say, production ranges from computer generated to full live orchestra including choir and any other specialized groupings of musicians, programmers, rock stars, you name it.
Though I have much great experience playing popular music (rock, funk, jazz, etc.) on bass, my composed music is primarily designed to accompany visual elements like film and television. This composition work breaks down into three basic categories and they are as follows:

Score - Music scored to picture. This represents the bulk of the music presented on this website. After a film is edited, a work print is used to compose music directly to a film or other visual element. This is a collaborative effort with the director, producer, and whoever else has the clout to dictate the needs of the film overall. about fees

Custom Library - Music composed and produced for a specific film, or other visual, as a "cue library". This is a commissioned and licensed body of music, and is edited to picture, and used for the picture as needed. about fees

Library Licensing - Pre-existing music from a vast library, accumulated through previous works and unused works, available for licensed usage. about fees


Orchestration: Orchestration is an important and necessary aspect of composition. Orchestration sets music in score form, assigns music to designated instruments, and finalizes nuances of performance. An orchestrator gives support and takes a certain amount of stress and work off the shoulders of the composer. The most rewarding moments in my career have been the collaborations with musicians, composers, and orchestrators.


Conducting: I was fortunate enough to have studied conducting with the venerable William Kettering. For about six years on a weekly basis Bill thought me the intricacies of classic music literature from Beethoven to Debussy. It was excellent composition study as well. A conductor basically helps the orchestra interpret the music properly and to it's full potential.


Arranging: An arranger deals with the reworking of a musical composition, sometimes for a different medium from that of the original. He also tailors music for specific artist, style, form, and key. An example of an arranging job was what I did for the movie Brick. This also entailed a great deal of midi-orchestration, as the score was not produced with live orchestra.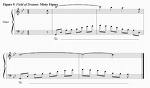 Copying: The copying work I do is done with computer software. I use Encore, Logic, and Sibelius. The job entails the extraction of individual parts from a score and putting the in notation specific to designated instruments and suitable for performance. I offer package deals in orchestration and copying since I can use the same software and files for both.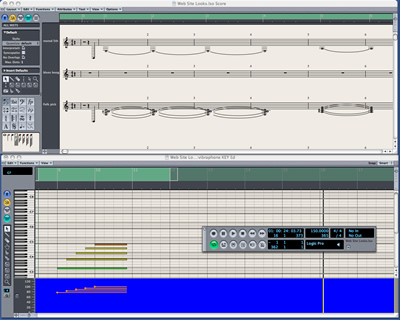 Midi-Orchestration: With today's' sample libraries and samplers, midi-orchestration is a highly valuable skill and necessary skill. I look at this craft almost exactly the same way as orchestration for live instruments. The difference is in the transparency of the sampled sections. The trick is the choice of samples, the layering of the samples, and the use of reverb. The basic job is to translate a sketch or incomplete midi file into workable preliminary or final scores or fully produced final recordings.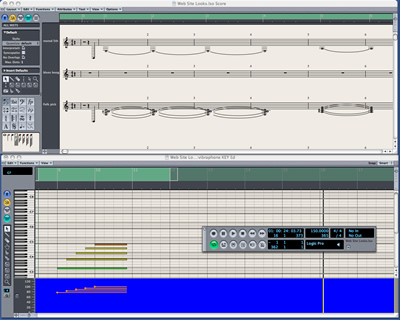 Midi-Clean up: Removing unwanted artifacts from and translating midi files into workable sketches or preliminary scores for the orchestrator.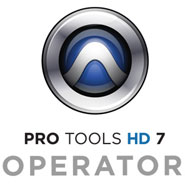 Pro Tools Operator: I am a Digidesign "Certified Pro Tools Operator" and use the software and hardware daily for all aspects of producing music. A Pro Tools operator prepares tracks in Pro Tools for transfer to a Music Editor or directly to the session. She also works with the composer on special tasks such as processing and editing sound and cue lay backs for director approval.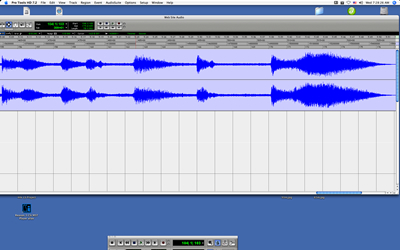 Music Editing: The full scope of the "Professional Music Editor" is vast, highly skilled, integral to the process of film scoring, and beyond my experience. Having said that, there are aspects of music editing within my experience and I offer those services with confidence. My Pro Tools skills combined with highly proficient and evolved compositional understanding qualify me to edit temp scores, fix poorly recorded tracks, edit cues which have been recorded prior to a changed film edit and more.


Fretted and Fretless Bass: Recording session work on electric fretted and fretless bass. The work can be done in your studio or, preferably, in my studio and delivered via FTP.


Bass Lessons: One on one private study with an emphasis on instrumental technique and the study of Harmony.


Music Consultation: This category involves everything musical that doesn't have an exact title. For instance on the movie Spiderman 2 I worked with the orchestrator in my studio and combined previously recorded material with newly composed, arranged, orchestrated and midi-orchestrated material. This was classified as "Music Consultation." Another description of the job is more specific; Read the score during a recording session; listen for mistakes, orchestral balance, and check timings. Basically a liaison between the composer and the conductor.


Technical Consultation: Assisting composers in the technical aspects of the studio and the scoring session.


Web Design: I did this site and am currently working on others. Purely a sideline but challenging and fun.